Asian American Mentor Program
The Asian American Mentor Program (AAMP) is designed to ease the transition of new students to UIC during their first semester. In the fall, students are assigned into groups with two Peer Mentors and 3-5 new students for personal support and to help get connected to campus resources.  All AAMP mentees will also sign up for Global Asian Studies 105, a 1-credit course that will have tutors from the math and writing centers who will help you be successful!
AAMP activities consist of AARCC-sponsored events that include social activities, academic and cultural workshops as well as group outings held on and off campus. Check out AAMP's Activities and Mentor Pages to see past group activities and current mentors.
Become an Asian American Mentor Program 2019-2020 Mentor! Applications are available now.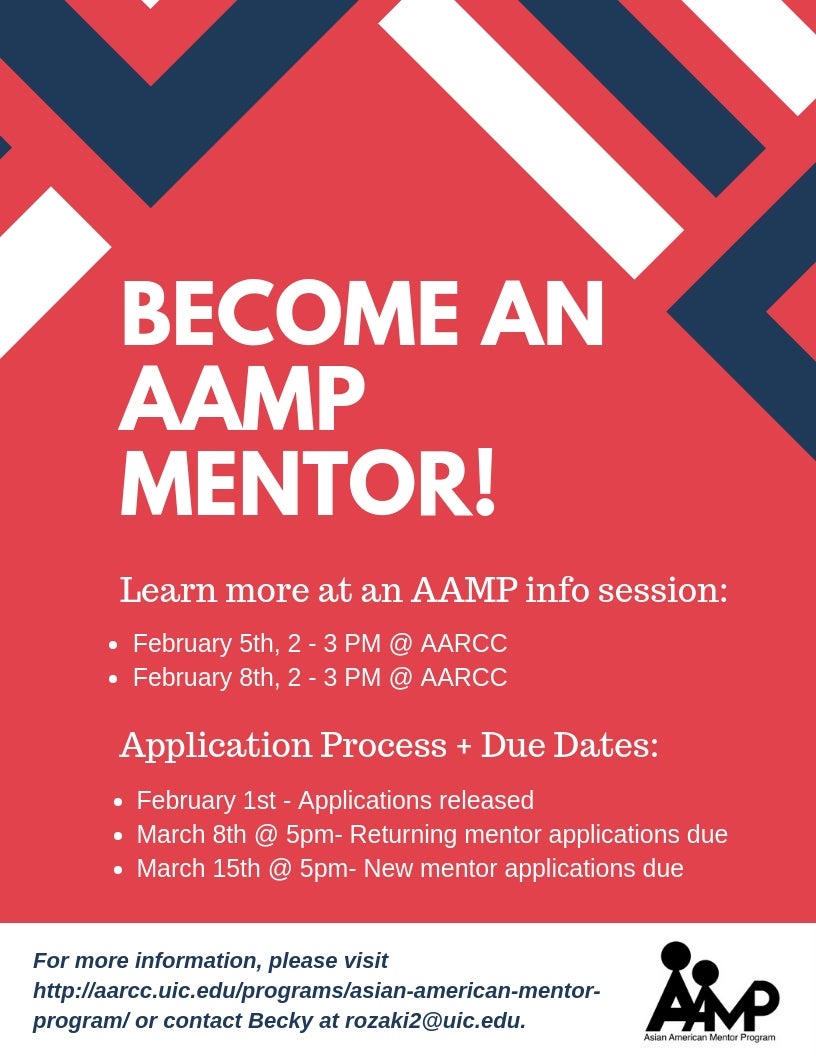 Interested in becoming a mentor? Applications are available below.
Questions? For more information, contact Jeffrey Alton, the Program Director, at 312-413-9653 or jalton@uic.edu or Becky Ozaki, the Graduate Assistant, at rozaki2@uic.edu.
Watch a brief video on the AAMP experience: