Community Engagement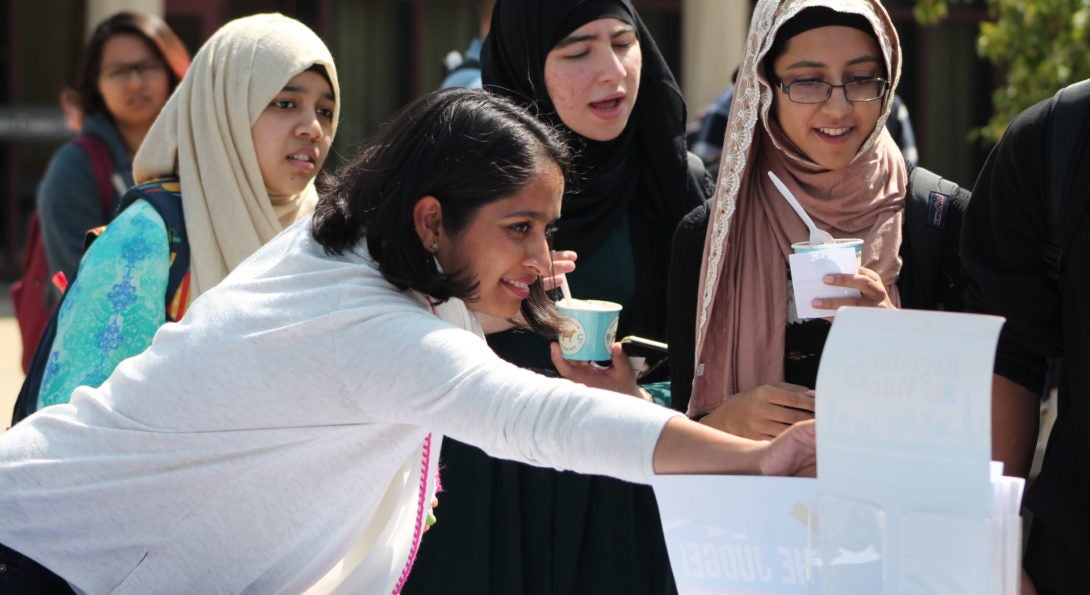 AARCC's Community Connections programs aims to introduce UIC students, staff and faculty to the richness and wealth of knowledge and opportunities that Chicago's Asian American community brings. We plan to bring community partners to campus to educate our students, share valuable experiences, and build a stronger Asian American community.
AARCC has multiple ways for Community Organizations to connect and engage with students:
Collaboration
AARCC often has collaborative events with both student organizations and community organizations. We have an event series called Lunchbox where we discuss important or interesting topics over food. Community  organizations also occasionally hold larger events with us. In the past we have had theater performances, or joint programs with other cultural centers and community organizations. AARCC values community involvement and sees it as an enriching learning opportunity for our community. If you are interested in collaborating with AARCC, please feel free to reach out.
Volunteering and Civic Engagement
If you have volunteer or civic engagement opportunities that our students, staff and faculty can participate in, please feel free to send us a flyer with information, and sign up on Student Leadership and Civic Engagement's website so it is accessible to the larger UIC community.
Sharing Community Events and Opportunities
AARCC has a weekly newsletter during the academic year. If you have an upcoming event or opportunity you'd like to share the with Asian American community at UIC, please feel free to email aarcc@uic.edu with a flyer with a written out blurb and a request to be posted into our newsletter. Newsletter additions are at the discretion of our newsletter staff.
Community organizations can also post on our Facebook Group, though you will need to adhere to the rules of the group and be a member first to post. AARCC also has an instagram @uicaarcc and may be able to share to our story.
If you are a Community Organization and would like to connect with AARCC, please contact Alyson Kung at akung5@uic.edu or (312)413-9196